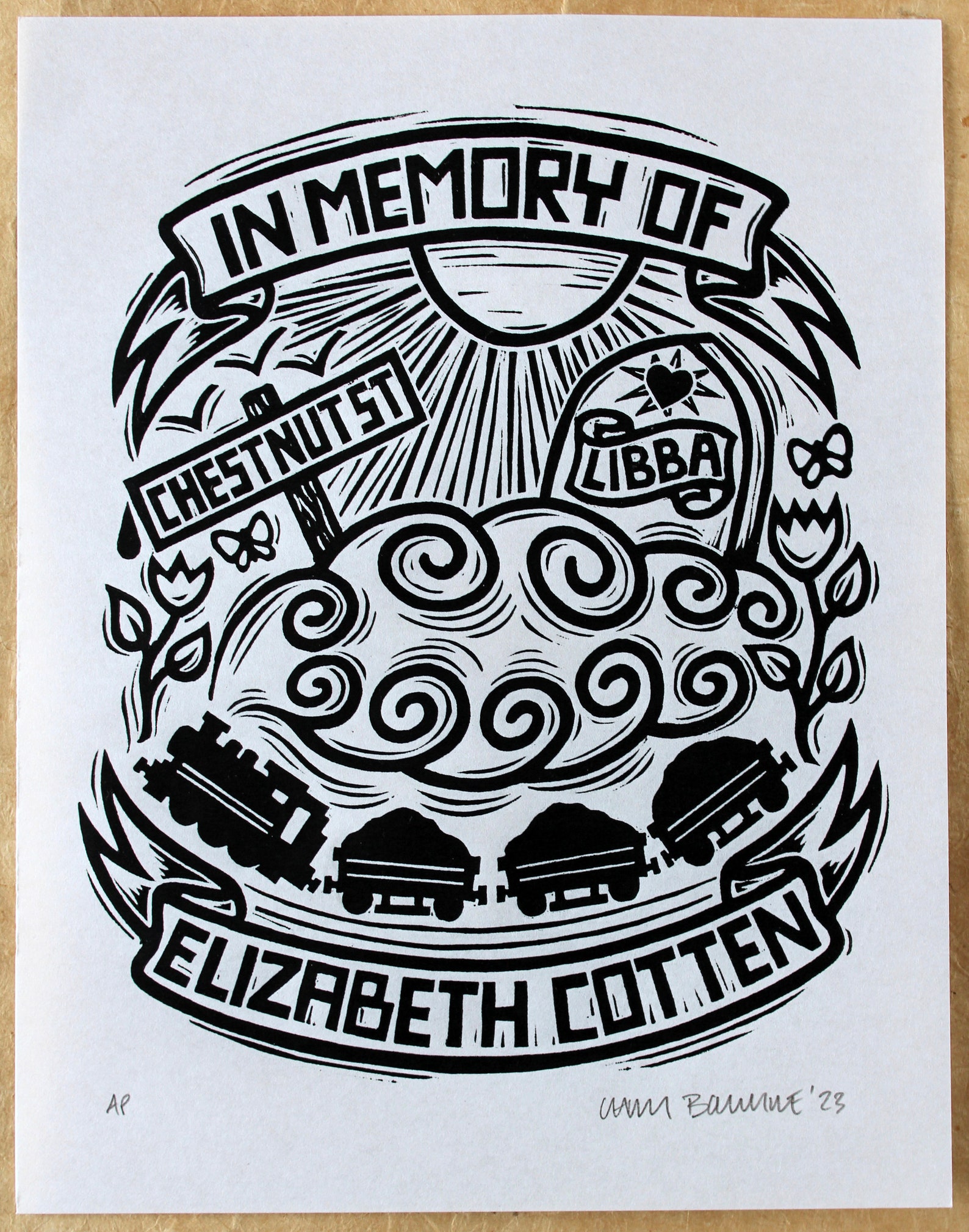 This is a new lino print is a tribute to two of my favourite music artists Elizabeth Cotten and Firehose, the band that recorded the song 'In Memory Of Elizabeth Cotten'.
If you're not familiar with Elizabeth 'Libba' Cotten (1893-1987) I strongly recommend you look her up (and Firehose for that matter!) as she is/was an amazing America folk singer/songwriter, a true folk artist in every sense and someone I find incredibly inspiring.
Her most famous song 'Freight Train' (which most recently was used in the latest Wes Anderson Asteroid City film trailer,) was written when she was just 13 years old, yet she didn't find fame, record her music or perform publicly until she was in her sixties.
She taught herself to play guitar but was left-handed, so she learnt to play the guitar 'upside down' so the bass strings were at the bottom, developing a unique picking style which became known as 'cotten picking'.  She went on to influence so many generations of artists from the 1950s to today. In 1984 aged 91 she won a grammy.
One of my favourite bands Firehose wrote a tribute song 'In Memory of Elizabeth Cotten' (misspelling her name as 'Elizabeth Cotton') in 1987 after she had passed away.  My lino print is a tribute to both these artists.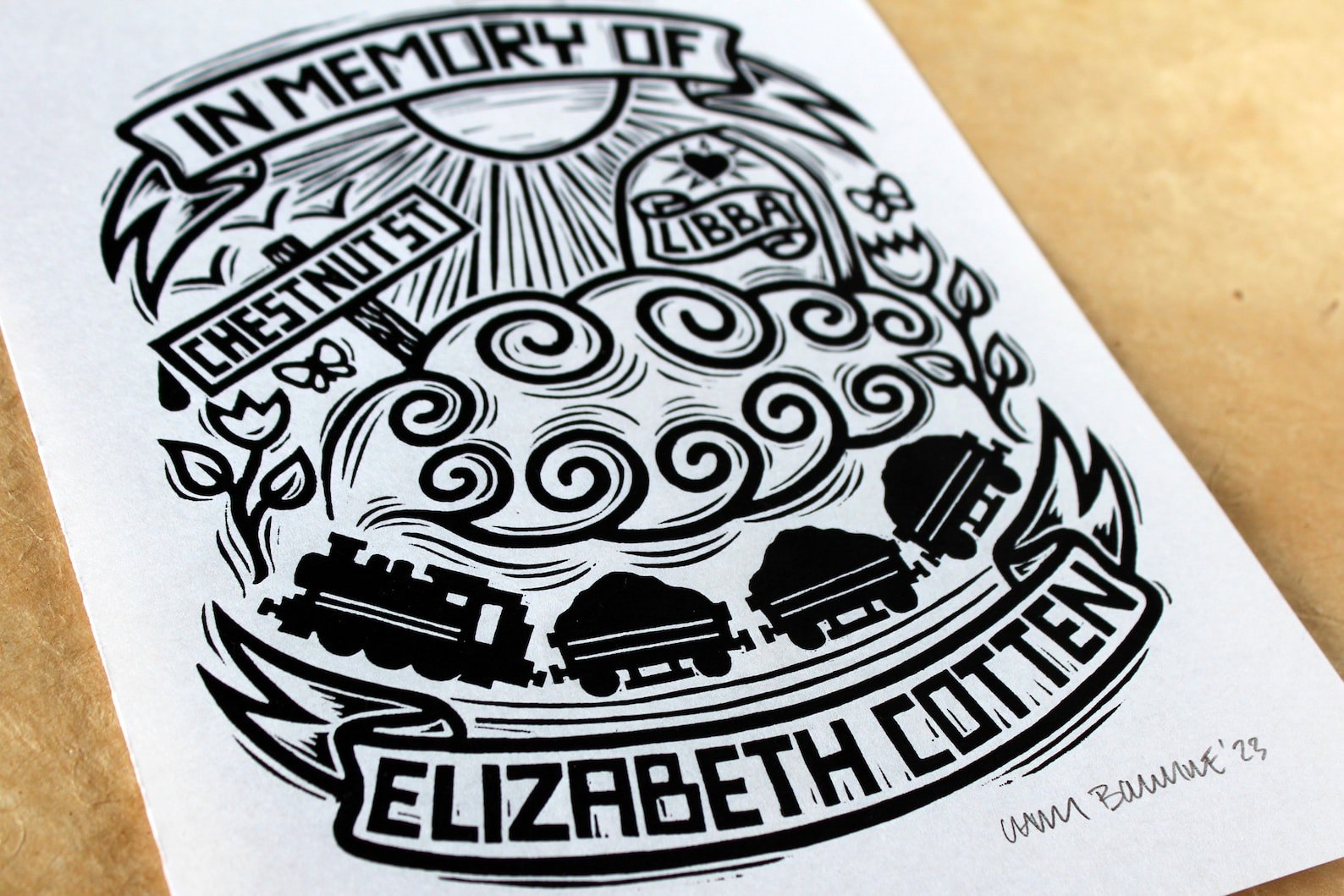 'In Memory Of Elizabeth Cotten'  – a handmade lino print/linocut, shown here printed on lovely light weight handmade Himalayan natural fibre paper (30gsm). It's approx 19 x 24.5cm and is a signed and dated 'Artists Proof'. For more information on this print, please visit my Etsy store.