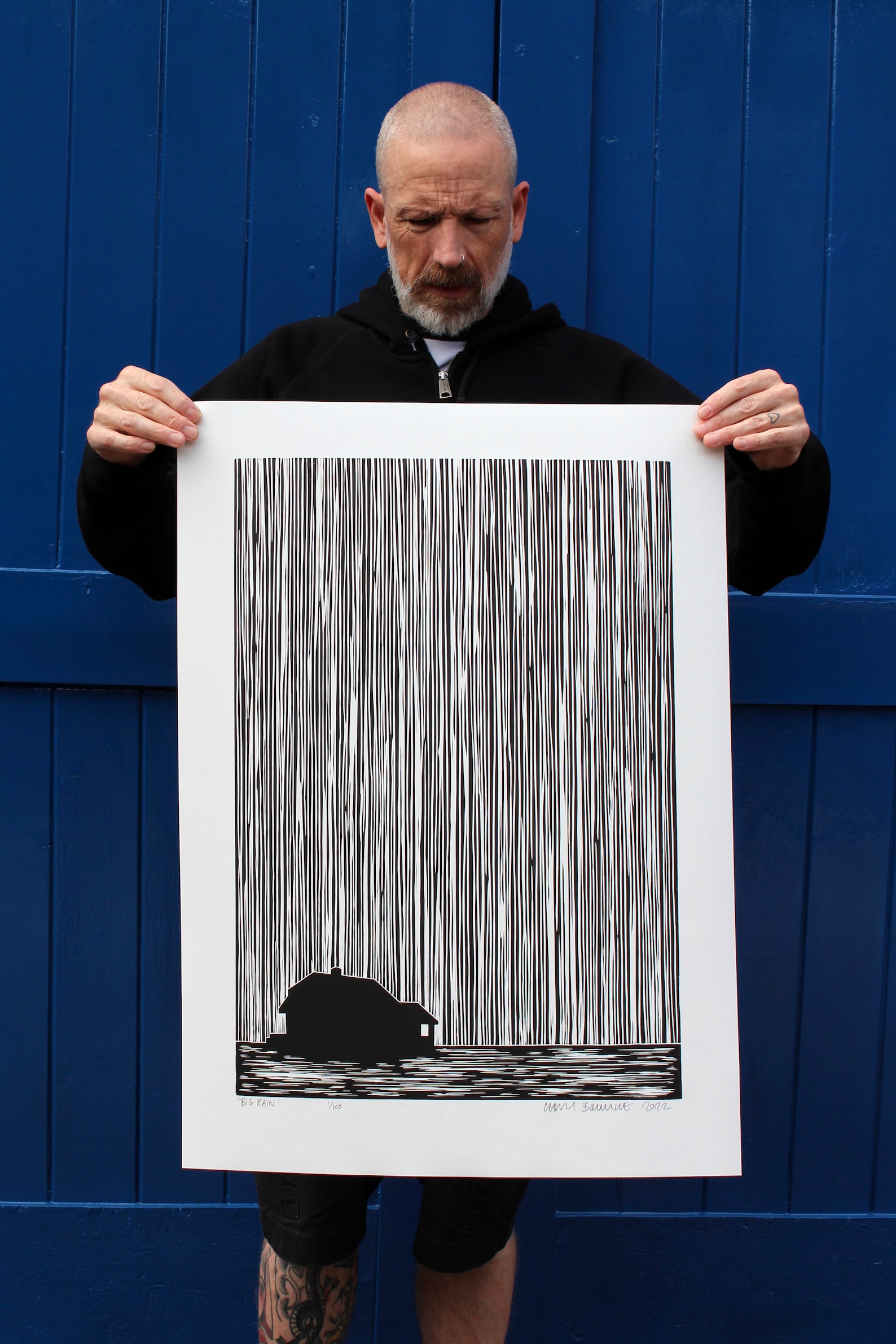 It's been another busy year so far making new work. Do follow me on Instagram for more regular updates of new work, occasional giveaways and process videos.
Two of the most recent new prints are the above 'Big Rain', a large sized 53 x 73cm edition of only 100, and 'We Are Made of Stars Blue' (below) – a blue version of the that print, 19 x 22cm. Both are available from my Etsy shop with more details, prices and other work – shop.chrisbourkeart.com
Stay tuned for news of my first solo show in a while, coming up later this year. Thanks as usual for all your support, looks and likes, it's always appreciated.