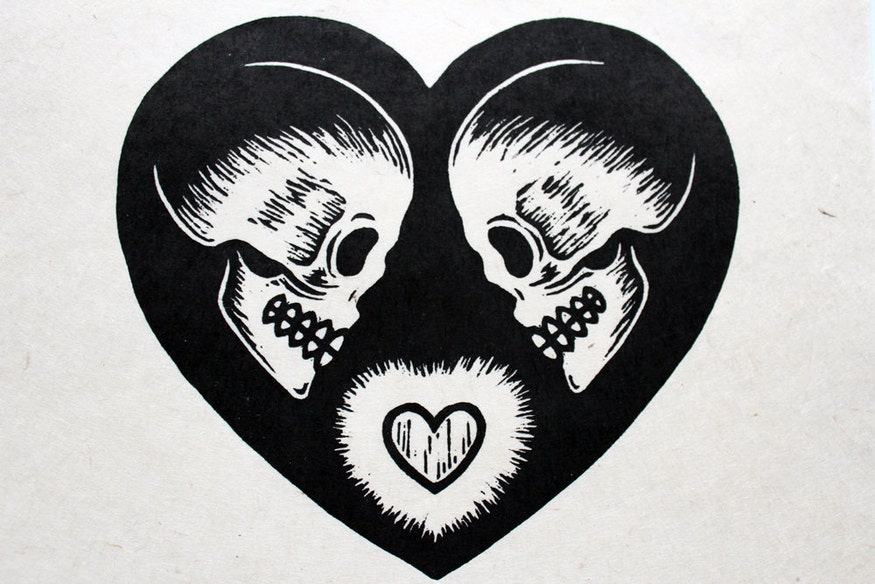 Happy New Year and thanks to everyone who supported my work last year, it's always massively appreciated.
I've just added two new lino prints to my Etsy shop: Glow (above) and We Are Made of Stars (below) handily in time for Valentine's Day! Both are printed on Nepalese handmade paper. For full details and more images, click on the images or visit www.etsy.com/shop/chrisbourkeart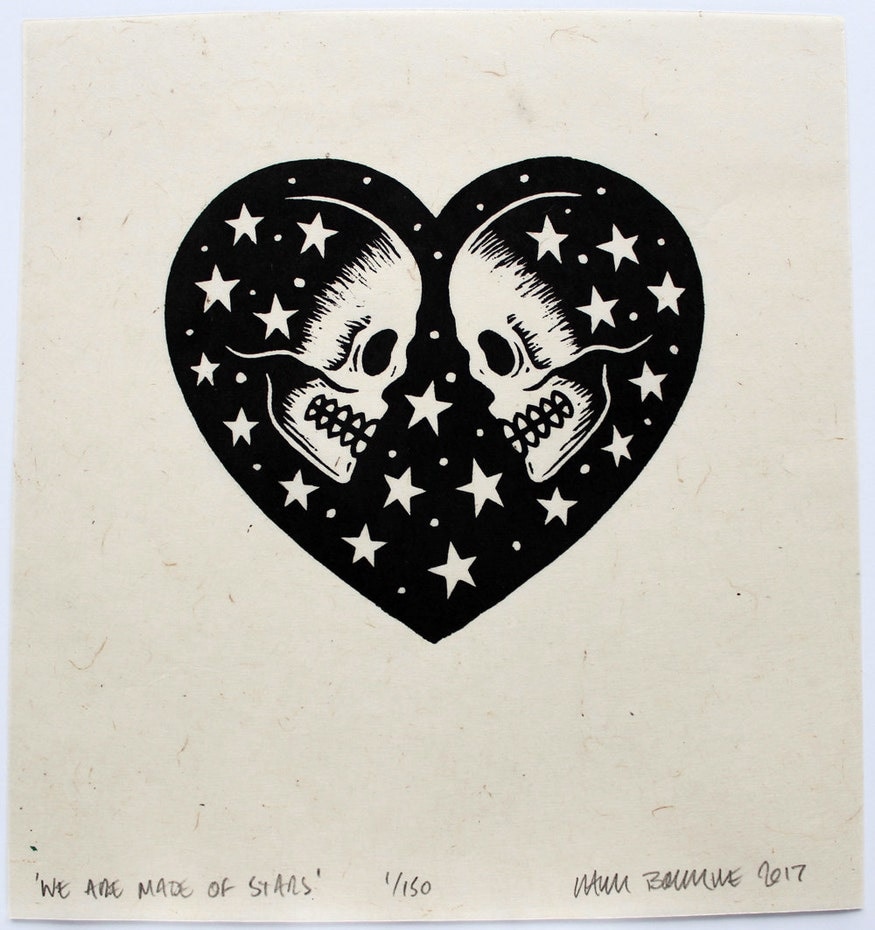 There's also lots more prints and pin badges in my Etsy Shop perfect for Valentine's, click the image below to visit the store.