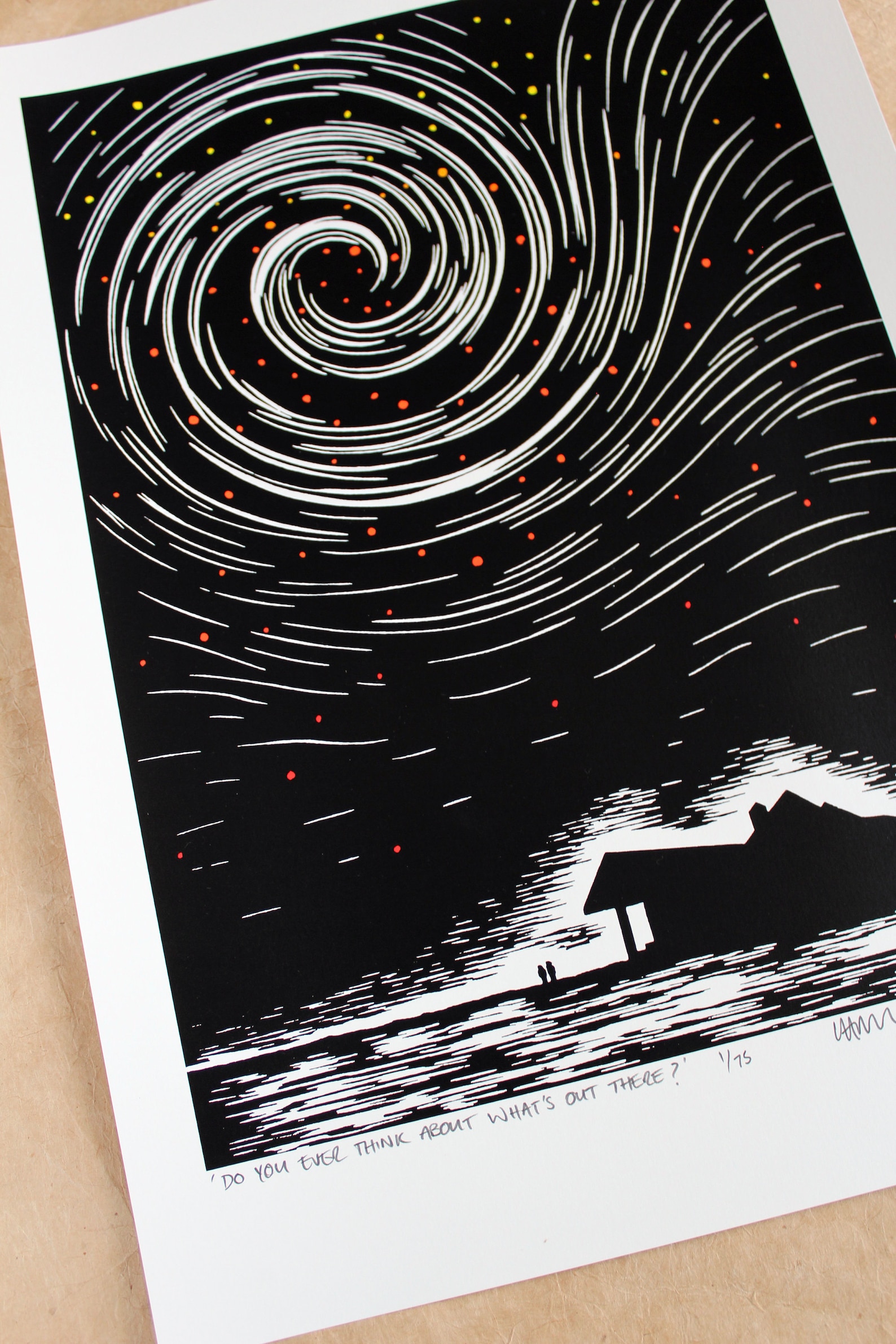 Sorry for the lack of updates here. As mentioned in the last post, I do regular, usually daily updates on Instagram.
Despite this strange year I've been continuing to work on and release new lino prints and some t-shirts too, and have had some screen prints made of my Do You Ever Think About What's Out There? lino print.
The screen print uses a colour fade technique so that the stars on the print fade from red to orange to yellow, this technique also means that each print is a little different.
There are two versions to choose from, the other has a blue to purple to pink colour fade. Both these prints are available from my Etsy shop here.