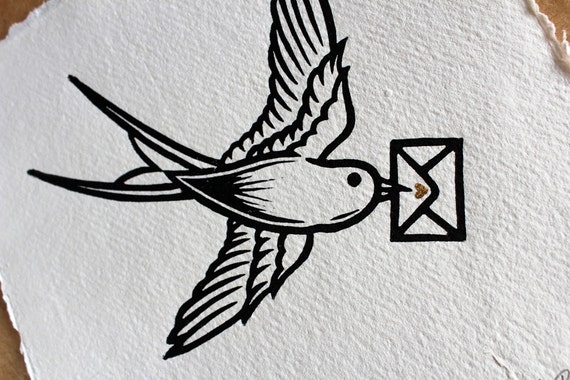 There's a new version of The Message now available from my Etsy Store.
The original edition with the red heart is almost sold out, and this version is hand finished with a 24ct gold leaf heart on the envelope.
For more photos and details visit www.etsy.com/shop/chrisbourkeart or click the image above.