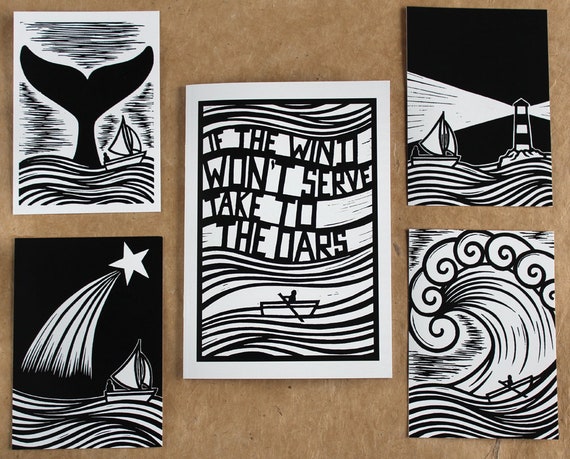 I've just released a new reprint of my 2015 zine/artist's book 'If the Wind Won't Serve Take to The Oars'. It's a wordless story told in 25 lino cuts, printed in an A5 zine. The new version has a different cover and is fated 2018 on the back.
It also comes with four postcards of images from the book – the whale, the lighthouse, shooting star and big wave. The postcards are only available with the book. Click to find out more from my Etsy store here.
There are also original lino prints from the book available to buy with the book and postcard set. Full details on these and other items on my Etsy page.