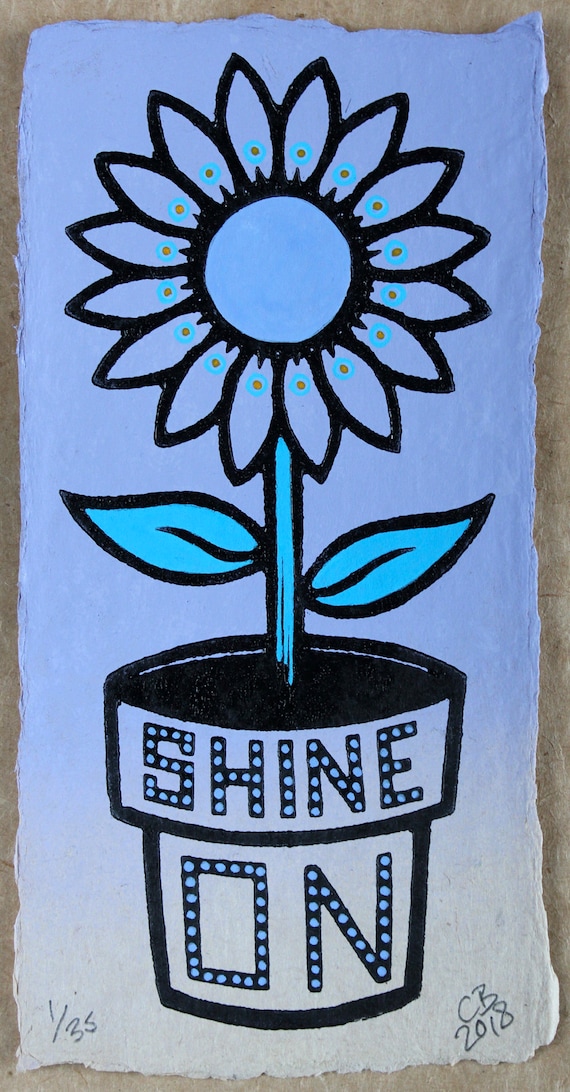 I've just released a new version of my Shine On lino print – Shine On Lilac Edition.
It's printed on handmade Bhutanese paper, that has been partially been sprayed by hand with a lilac acrylic spray paint.
I then printed my Shine On linocut over the sprayed paper and finally added hand coloured details to the print with acrylic paint.
It's an edition of just 35. For full details visit my online shop at Etsy – shop.chrisbourkeart.com
Follow me on Instagram from more news of upcoming work and process shots – @chrisbourkeart.