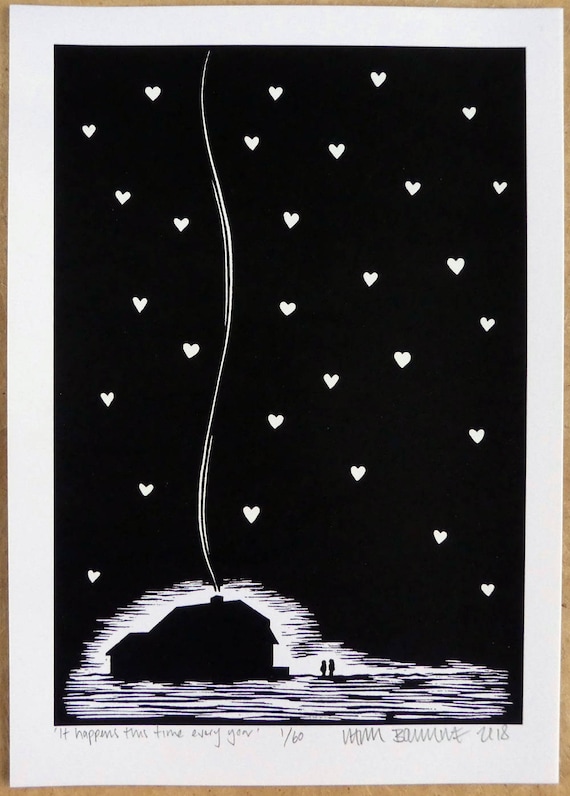 My first new print release of 2018 is a screen print version of my It Happens This Time Every Year lino print, made with glow in the dark ink for the hearts.
Its now available from my Etsy shop with free worldwide postage & packaging until Valentine's Day.
Click the images to visit the shop for more info, or Click Here.